Venue
The City of Olomouc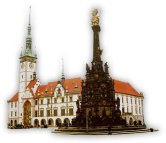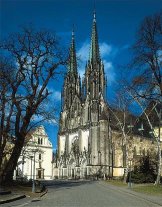 Olomouc, in the centre of Europe, is one of the most important cities in the Czech Republic. Due to its rich history, time-honoured university, culture and crafts traditions, but above all its central location in Moravia, Olomouc has always been an attractive location for tourists, merchants, and business people.
The Pilgrimage Church of the Visitation of the Virgin Mary (Poutni Chram Navstiveni Panny Marie), atop Holy Hill (Svaty Kopecek)
Tip: Olomouc region Card
Palacky University


Palacky University is, after Charles University, the oldest university in the Czech Republic. It was re-established in 1946, following with the tradition of the old Olomouc university, which was established in 1573 and closed in 1860. Palacky University consists of the following seven faculties: The Faculty of Science, The Philosophical Faculty, The Faculty of Medicine, The Faculty of Law, St. Cyril and Methodius Faculty of Theology, The Pedagogical Faculty and The Faculty of Physical Culture.
Conference location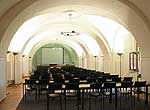 The conference will be held in the Art Centre of Palacky University, the recently renovated Baroque building of the former Jesuit College, which is located in the campus near the historical centre of the city. The presentations will take place in the Movie hall (Filmovy sal), which is used for multimedia presentations, videoprojections and movie projections.

The building of Art Centre is located in the halfway of the street "Univerzitni", house number 3. From the square (and the tram station) "Nam. Republiky" you can get there (see the map picture aside) by going upwards the street "Denisova" towards the city centre, passing by The Church Of The Virgin Mary Of The Snow (Kostel Panny Marie Snezne), slipping through the ess passage and heading slightly left uphill a narrow street, which is exactly the "Univerzitni" street. After about a 100 meters you reach the main entrance door of Art Centre on your left side. There will be a conference flyer on the door.
Inside the building there will be posters with arrows guiding you directly to the conference room (Movie hall) at the 3rd floor (attic).